The Shower Shirt was designed by Lisa Crites, a breast cancer patient who had undergone a bi-lateral mastectomy. Forced to resort to a plastic trash bag while showering, she designed the product so that future surgery patients could shower or bathe more safely, and in comfort.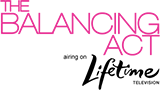 Lisa F. Crites is the award-winning inventor of The SHOWER SHIRT®, the first and only patented, water-resistant garment to protect chest surgery patients while showering. Following her breast cancer diagnosis and double mastectomy surgery in 2009, Lisa was reduced to showering in a plastic trash bag to protect her surgical drain sites. Subsequently, she designed, manufactured, and now distributes The SHOWER SHIRT® both nationally and internationally, to post-mastectomy and chest surgery patients. A Class 1 Medical Device, the garment is available at more than 70 mastectomy boutiques in the US, and international e-commerce sites such as AMAZON and Walmart.com. The product has been exported to patients in Canada, England, Ireland, Israel, Australia, New Zealand, Japan Austria, Dubai, Spain, Portugal, Cyprus, and the Seychelles.
Lisa was awarded the 2015 InnovateHER winner for The SHOWER SHIRT ® for the Southeast Region of the US, and placed 2nd in Washington DC for the National InnovateHER series sponsored by the SBA, Washington Post, and Microsoft. Lisa received a 2015 Patient Innovation award from the University of Portugal, School of Business & Economics, and recently requested by Dubai ruler, King Sheik Mohammad, to present at the World Government Summit – Edge of Government exhibit in the United Arab Emirates. Additional international honors include a 2016 request from the London Science Museum to host The SHOWER SHIRT® for the museums Science Innovation exhibit.
She has been featured in both FORBES Magazine and the Huffington Post; FOX News, CBS, NBC, CNN, and Lifetime TV's, 'The Balancing Act,' discussing her invention and the legislative filing of the 'Post Mastectomy Infection Reduction Act,' sponsored by Congressman Bill Posey (R-FL) and Congressman Debbie Wasserman-Schultz (D-FL).
A Broadcast Journalist, Corporate Healthcare Consultant, Media Strategist, guest speaker, print columnist, blogger and entrepreneur, Lisa has more than 27 years of experience in the fields of health/medical journalism and news issue/crisis management. Lisa was the Health/Medical television reporter, weekend anchor for Central Florida News 13 in Orlando; her background in television also includes anchoring at America's Health Network; reporting for 'Success Central Florida' on WKMG Local 6 and reporting for cruise destinations on the Travel Channel.  Lisa consults with Gannett News Service as a broadcast media coach, and works for both CNTV and NADA-TV as a medical correspondent.
A member of the Cocoa Village Playhouse Board of Directors and Breast Friends of Florida Advisory Council Member, Lisa has volunteered for the Central Florida Second Harvest Food Bank and Central Florida Homeless Coalition for the past 20 years. Lisa received a bachelor's degree in mass communications from Murray State University, Murray, KY.