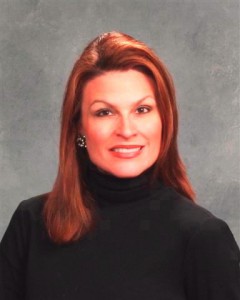 I believed my life would slow down a considerable amount once The SHOWER SHIRT™ was introduced to the market. The obvious, I no longer had to be concerned about designing a mastectomy garment to perfection while trying to fit every female body size known to man. With that said, I had no idea the stress which was heading my way, and how to acclimate to the changes which were going to create such abruptness in my life, my finances and The SHOWER SHIRT Co. in general.
To recap, we had sold 500 Shower Shirt units in our first order. We had one national television story which had aired on LIFETIME Television network, and one FLORIDA TODAY newspaper article under our belt. We had delivered the initial 500 units to our customer. Though once their competitor found out they would be carrying The SHOWER SHIRT product, the competitor then placed a 200 unit order to sell at their Home Medical Equipment location.
Since our initial order was essentially depleted. It was time to place our second order. My Chinese liaison, Mike, had been great in working to not only make sure the product was produced as directed, but also deal with financials and minimum order negotiations with the manufacturer. Our initial order requirement was 675 units, a $10-thousand dollar investment. After placing the second order, our manufacturer reneged on the 675 unit agreement and increased to a 2,000 unit minimum order. It doesn't take an accountant to figure out our inventory order would now be a $30-thousand versus a $10-thousand dollar investment. I was naturally annoyed, discouraged, and scared to death by these new requirements.
Luckily, my Chinese liaison agreed to cover the additional costs until I could repay the investment. Though the reality was, I owed my Chinese liaison another $20-thousand dollars in a matter of seconds. I had no choice but to agree to the terms as I had no Plan B manufacturer. The moral of this story, always have a Plan B manufacturer if you bring a product to the retail market.
While this was going on, my employer, Wuesthoff Health System, a 70-year old, not-for-profit healthcare system, a staple on the Space Coast of Florida was sold to a national for-profit healthcare system titled Health Management Associates, otherwise known as HMA. It was a very sad day for the community, but of course a great day for the many individuals who were awarded major amounts of money to see the hospital system sale come to fruition. With that said, we all knew there would be changes and were preparing for those transitions, including imminent lay-offs. Obviously, I went through several sleepless nights concerned about The SHOWER SHIRT Co. being another $20-thousand dollars in debt, with the additional possibility of being laid off while also having two condo's and a farm mortgage hanging over my head.
So the question is – do we ever conform to the constant state of stress and never ending change? Essentially, the last year and a half had been a whirlwind of altering and alternating changes. I was working, not working, on disability, off disability; in hyperbaric treatments, out of hyperbaric treatments, two breasts, no breasts, and a year with only one breast. My emotional state, my psychological state, my physical state had been in a constant state of flux since being diagnosed with breast cancer in 2009. Did I ever accept any of these changes without a fight? Absolutely not. Should I have just taken a deep breath, prayed for guidance and subsequently gone with the flow? Absolutely.
The famous quote, "To live is to suffer; to survive is to find some meaning in the suffering." It was definitely time to find meaning in the suffering.
Stay Tuned,
Lisa F. Crites                                                                                                                                            Shower Shirt Principal/Inventor                                                                                                     Corporate Healthcare Consultant                                                                                                  Health/Medical Broadcast Journalist