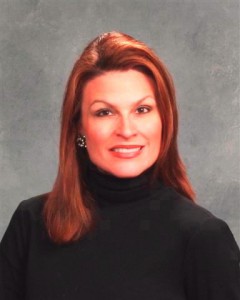 When I returned from Washington DC, I attended a St. Patricks' day event at a local attorney's office. I was discussing my recent trip to Washington with a few lawyers and gave an overview of my many meetings, presentation to CMS (Medicare) in Baltimore, the CBS Morning Show experience, etc. I actually was laughing about the last several years and my indirect approach in trying to get to the right person in the right position to gather the right information I needed for the mountain of government paperwork and applications involved. I was complaining about the time and effort necessary to make sure The SHOWER SHIRT Co. was following proper guidelines in the patent application process, the Medicare application process, and in trying to attain a proper Healthcare Common Procedure System (HCPCS) code.
One of the attorneys, Jerome Hoffman, who often works with my then significant other and now husband, "Phil", suggested I write about my experience and submit as a newspaper guest column. Mr. Hoffman stated he thought the column would give great insight into how difficult it was to invent a medical device, bring it to market and subsequently fight 'red tape' to attain Medicare reimbursement. Since our presence in the marketplace had continued to grow, I felt the idea had merit. The SHOWER SHIRT™ had been on the US market for a year, and with Walmart.com adding the garment to their product line, I believed we had the credibility needed to write a solid substantive guest column. In addition, from a timing standpoint, it was perfect; it was spring 2012 and every politician who had their sights on the election was already campaigning on 'growing small businesses.' I had plenty to say in terms of 'growing a small business,' and how difficult it was, especially when this small business had to continually deal with the US government. Coincidentally, Bob Stover, the managing editor of FLORIDA TODAY was also at that same event; I mentioned Mr. Hoffman's guest column idea and he said he would run my column.
When I arrived home, I began putting pen to paper in terms of the entire process. Before I knew it, I had more than 2,500 words on paper. This was an issue as Mr. Stover said no more than 500 words. It took longer to whittle the column down than it did to write it in the first place. Enclosed is that FLORIDA TODAY guest column. In looking back, what fun; every time I read the column it makes me smile, but also gives me pause as I wonder if The SHOWER SHIRT Co. will ever get to where we need to be in this never-ending government Medicare battle.
FLORIDA TODAY Guest Column:
Guest column: Medicare reimbursement battle progresses
Stay Tuned,
Lisa F. Crites
Shower Shirt Principal/Inventor
Corporate Healthcare Consultant
Health/Medical Broadcast Journalist