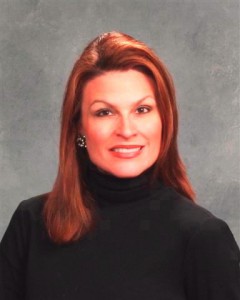 The fall of 2013, I was asked to speak at an event held at Walt Disney World titled "Go for the Greens," a business development conference for women entrepreneurs. Sponsored by Disney and UPS, Go for the Greens is an organization including representatives from the National Association of Women Business Owners Chapters, Women's Business Enterprise National Council, Women Impacting Public Policy, Women Presidents' Organization, and the Executive Women's Golf Association.
I was obviously in phenomenal company with these groups, and ecstatic to have been asked to speak at the Breast Cancer conference luncheon. As a keynote presenter, I was invited to participate in the entire conference, but delayed due to work obligations. Luckily, I was able to attend the last day of meetings before the golf tournament and subsequent luncheon. By this time, I had presented for several speaking engagements at various breast cancer events over the years so I was not the least bit nervous; I was actually looking forward to communicating my story and experiences with this amazing group of women from across the United States.
                         "Go for the Greens" Speaking Engagement at Disney World                                https://www.youtube.com/watch?v=tOZgHHuEpJA&list=UUyCfEguFG8MeeNc30lYNo2w
I immediately felt a kinship with this group of overachievers. An obvious kinship was the female component, but there was something else lurking with extreme familiarity. I didn't realize what it was until after my presentation while having one on one conversation's with many of the guests. The familiarity was everyone I met had the same opinionated, confident, "take the bull by the horns" personalities.
Even in my younger years, I had that same "take the bull by the horns" approach which created adversarial relationships with my father and three brothers. I grew up in an extremely male dominated environment which did not bode well when a female in the family had an opinion, including my mom. This experience at Go for the Greens made me realize there are many, many women who are just as focused, driven, and opinionated as me, with the "I don't take no for an answer" attitude. More importantly, these women were focused on making a positive difference, while also supporting other women along the way. It was a prolific Woman for Woman environment, something there should be more of in this world. I am forever grateful for being asked to speak at this event, for the reasons listed above, and many, many more.
Stay Tuned,
Lisa F. Crites
Shower Shirt Principal/Inventor
Corporate Healthcare Consultant
Health/Medical Broadcast Journalist